Flaxen: From Flax to Linen in the Willamette Valley, Oregon Historical Society
October 4-March 31
Join us at the Oregon Historical Society to view a small photography exhibit demonstrating the process of growing and utilizing the flax plant to make fabric. From harvest and retting to combing and weaving, the images—all dating from the early 1930s—are from the Portland Public School system and were used at the time to highlight state industries in the classroom. A direct descendent of magic lantern programs of the mid-1800s, the slides—approximately 4" x 3"—consist of a black-and-white positive image…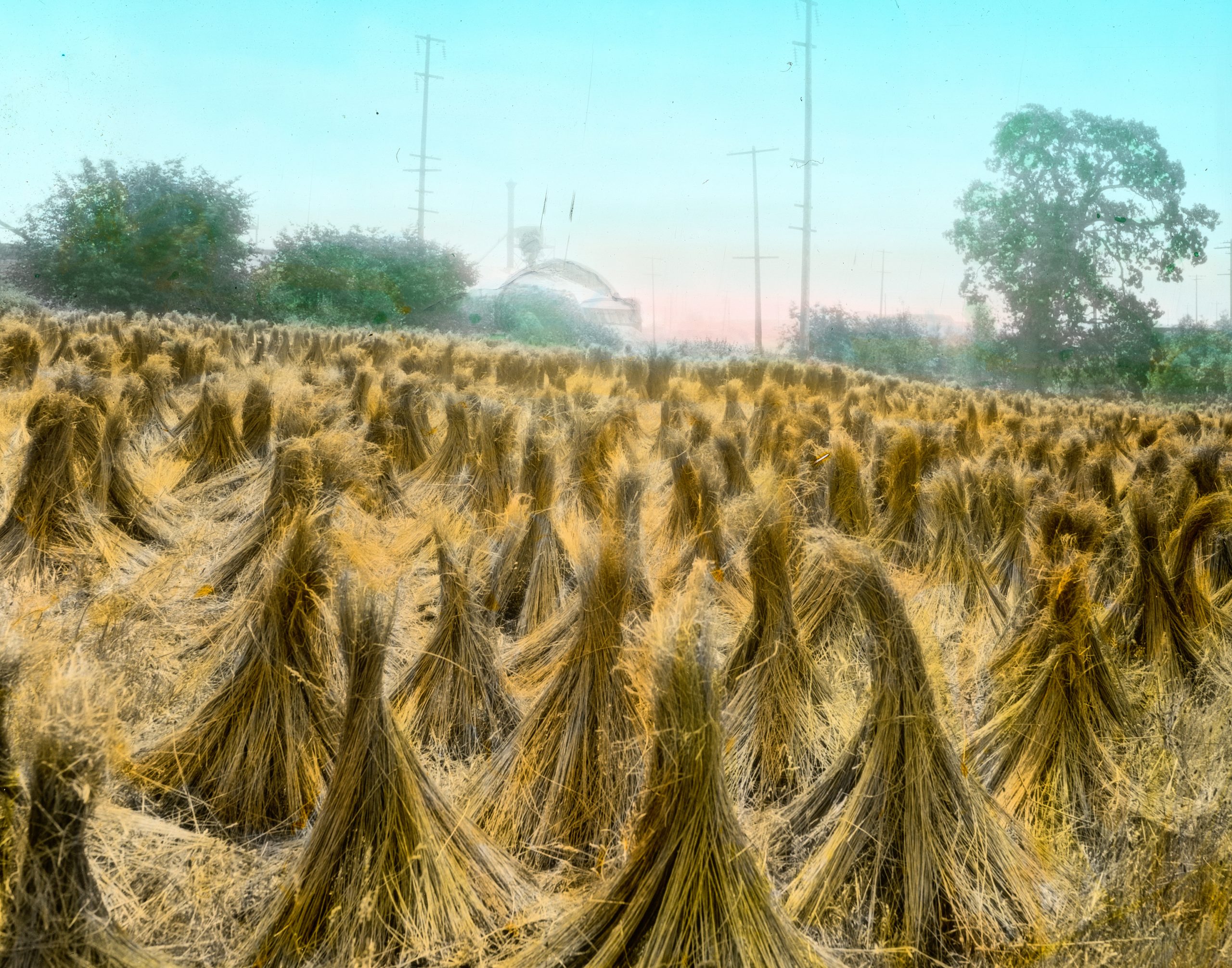 Join us at the Oregon Historical Society to view a small photography exhibit demonstrating the process of growing and utilizing the flax plant to make fabric. From harvest and retting to combing and weaving, the images—all dating from the early 1930s—are from the Portland Public School system and were used at the time to highlight state industries in the classroom.
A direct descendent of magic lantern programs of the mid-1800s, the slides—approximately 4" x 3"—consist of a black-and-white positive image sandwiched between two pieces of glass. Color was applied manually or using a stencil directly on the emulsion. Eventually replaced by Eastman slide film by the 1940s, these slides were used in classrooms, lecture halls, and theaters around the country through most of the first half of the twentieth century.
When these slides were originally produced, there was still hope for flax to become a cornerstone crop of Oregon's agricultural industry. Unfortunately, despite a fertile growing area and government support—including a flax processing plant built at the state penitentiary in 1915—the industry collapsed after the Second World War. Since that time, there has been continued interest and excitement in reviving the crop in Oregon.
---
---
---